Chalets in Les Gets
When searching for our ski chalets in Les Gets, there were a number of criteria we felt had to be fulfilled: Location, comfort and convenience were key to the service we wanted to offer. Without exception, our chalets have these in abundance. All of our chalets are equipped with Wifi internet access, have Nintendo Wiis and flat screen TV/DVD players with plenty of DVDs.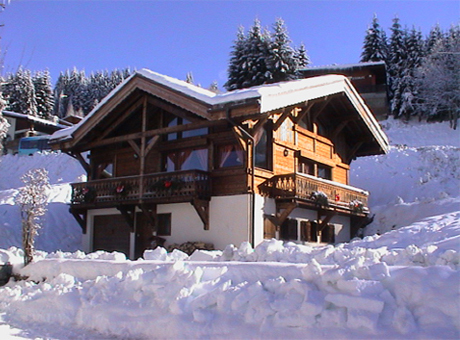 Chalet Elise
A Chocolate Box Chalet
Chalet Elise is a top chalet, and consistently receives glowing reports from guests. Read more...

Sky TV, wood burner, balconies and the wow factor.
Low: £360-£525 Mid: £565-£645 High: £745-£845
Chalet details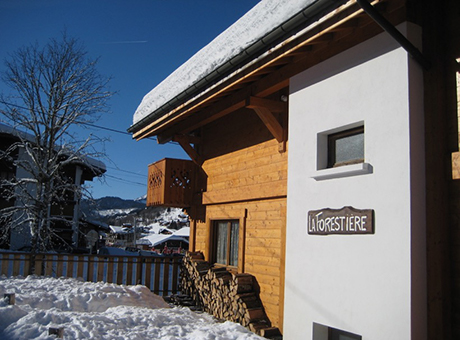 Chalet Forestiere
Wonderful Location
The original Pure Mountain catered chalet, Chalet Forestiere is a top catered chalet with plenty of character and an unbeatable location. Read more...

Cosy log fire, sunny balconies and view of the piste.
Low: £325-£485 Mid: £525-£595 High: £715-875
Chalet details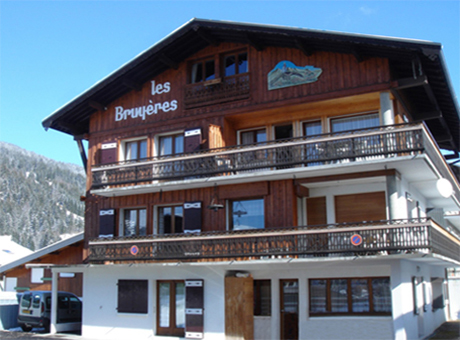 Chalet Bruyeres
Unbeatable Value
Forming the modern ground floor apartment to a larger chalet, Bruyeres is located just 3 mins walk from the main ski lifts and 2 mins to the town centre. Read more...

All on one level, so ideal for young families.
Low: £295-450 Mid: £475-£545 High: £675-£725
Chalet details
Les Gets chalets in great locations
Our catered chalets are close to the town and the piste, so you won't have to walk far for tea and cake after your day's skiing in Les Gets, or to your bed after a night on the town!
Below is a map showing the location of our chalets, or alternatively you can view this map of Les Gets on google maps.